Mia Bramel and Angela Yu at Columbia University Faculty House
Friday February 14, 1:00 pm

-

2:00 pm

Free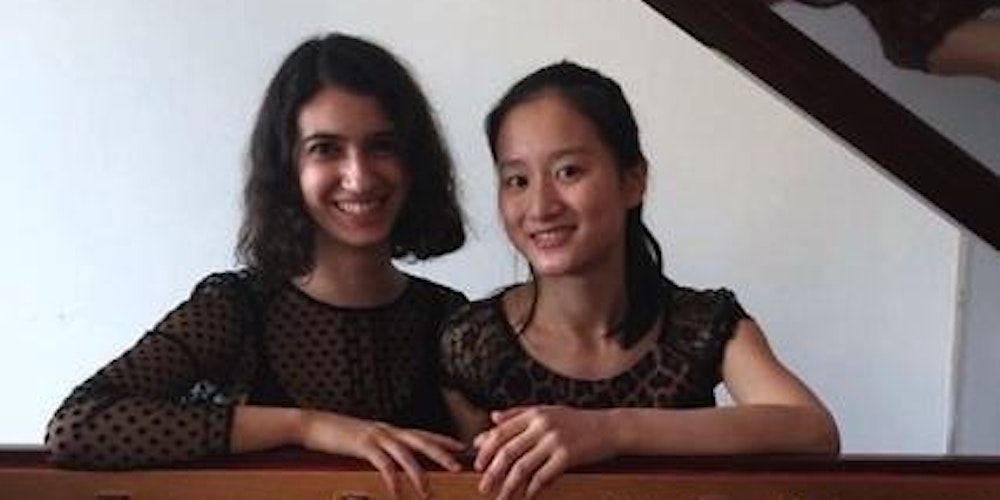 Columbia University's Music Performance Program presents pianists Mia Bramel and Angela Yu in an afternoon of music!
Come join in the Garden Room at Faculty House, where Students and Music Associates from Columbia University's Music Performance Program will be showcased in an afternoon recital series. This concert features pianists and Columbia sophomores Angela Yu and Mia Bramel. Free and open to the public.
Program –
Franz Schubert – Sonata in A Major, D. 664
Johannes Brahms – 6 Klavierstücke, Op.118
About the artists –
Mia Bramel, 19, is a sophomore at Columbia College majoring in Math-Computer Science. She began playing piano at the age of four with Inga Kapouler. She has been studying with her current teacher, Golda Vainberg-Tatz, for six years.
In 2015, she was a finalist at the Tureck International Bach Competition and also received the Pauline Styler Award at the Piano Teachers Congress Competition. In 2016, she made her orchestral debut as a winner at the Kaufman Music Center's Concerto Competition, performing the first movement of Mozart's Concerto K. 453 at Merkin Concert Hall. In 2018, she became a National YoungArts Foundation Winner in Classical Music. That same year, her chamber ensemble received First Prize at the Rondo Young Artist Competition. She has also participated in the Puerto Rico International Piano Festival at the Conservatorio de Música in San Juan.
At Columbia University, Mia adores the Music Performance Program, especially chamber music and Dr. Baczewska's Master Class on Wednesdays. In her free time, she loves going to museums, cooking, and sight-reading music with friends.
Angela Yu, who hails from Shanghai, is a sophomore in Columbia College double majoring in Economics and French & Francophone Studies. She is also a participant in the Columbia-Juilliard exchange program, through which she gets to pursue both her academic and musical interests (and also to take advantage of the free Juillaird concerts). Angela is passionate about all kinds of performing arts and she believes that everything is interconnected. Besides playing the piano, she enjoys taking theater classes and being a part of the Columbia University Ballet Ensemble. One of Angela's biggest hopes is to make music more accessible to our community. As the vice president of Columbia Musical Mentors Collaborative, Angela works with other members to bring free music education to students at Public School 145. Outside of class and extracurricular commitments, you can find Angela lining up for a salmon bagel at John Jay dining hall, or buying apple muffins at the weekly Columbia Greenmarket.