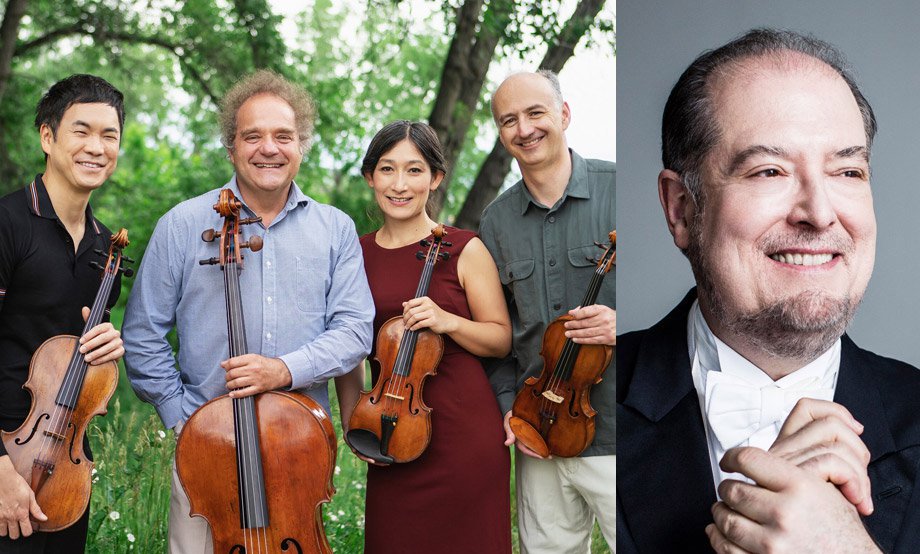 Natalie Vargas Nedvetsky attended the recital of the Takács Quartet & Garrick Ohlsson, performed at the 92nd St Y October 23, 2021.
To saturate an entire recital with the chamber works of Johannes Brahms can present ample opportunity for showcasing the man's kaleidoscopic compositional reach, especially if you pair works from the start and end of his life. However, in this recital, the artists made a deliberate choice to intertwine two works extremely close in opus–letting us judge for ourselves how varied or consistent Brahms can be within one era of his life.
Program
Johannes Brahms
Piano Quartet No. 2 in A Major, Op. 26
Piano Quintet in F Minor, Op. 34
The Takács Quartet, together with Garrick Ohlssohn, makes for an angelic, powerful collaboration. Each player has their own distinctive approach and emotional universe that they seamlessly entwine with the others'. Despite the often stark stylistic differences between players (which will be explored later), the goal of the piece is consistently reached–in color, intent, pacing, and shape.
Continue reading