Maryam Raya Kheirbeck Solo Recital at St. John's in the Village
Sunday January 20, 2019, 3:00 pm

-

4:00 pm

$10 – $20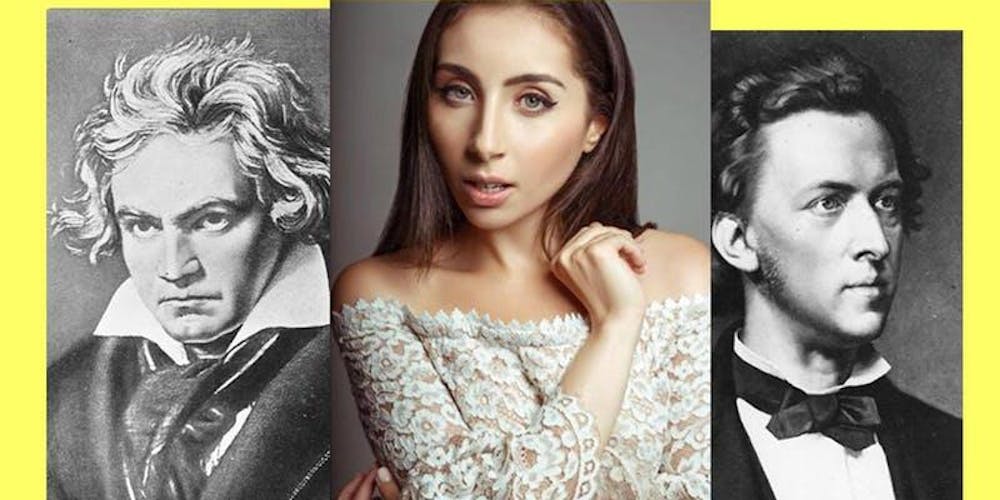 "BACH TO THE FUTURE" CONCERT SERIESA SUNDAY SERIES OF BEAUTIFUL MUSIC IN THE VILLAGE!
Attend individual concerts for inspiration every Sunday afternoon — or, subscribe to our series, to support the work of the Foundation for the Revival of Classical Culture; Its "Bach To The Future" Music/Science Program for Students; and the new Foundation for the Revival of Classical Culture Youth Chorus. Accepting new student applications for the chorus — ages 12 to 18! http://www.ffrcc.org! To Subscribe: https://www.ffrcc.org/bach-to-the-future-page
SUN, JANUARY 20:  Maryam Raya Kheirbeck, Piano
PROGRAM:  Beethoven Sonata, Op. 90, Op. 110, Chopin Ballad #3 and 4
Maryam Raya Kheirbek is internationally recognized for her dynamic stage presence and creative versatility.  She gave her first public recital at the age of nine, and made her Carnegie Hall debut at the age of sixteen.