Billy Lester Solo Piano at Soapbox Gallery
Saturday November 11, 8:00 pm

-

9:30 pm

$28.52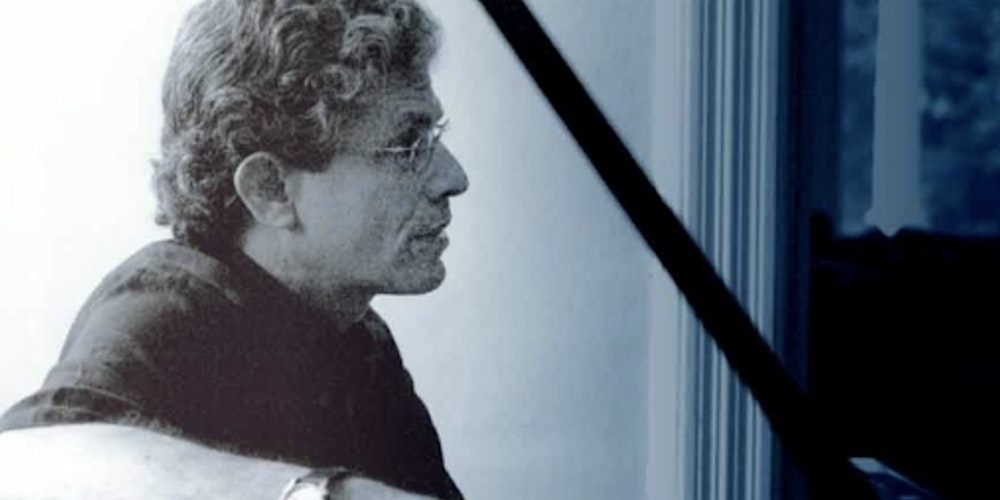 Pianist Billy Lester is a late-bloomer on that reticent branch of the jazz tree, the school of Lennie Tristano.
An instinctively lyrical yet unfettered improviser who creates original compositions from variations on classic American songs' chord changes, Lester — like his mentor Sal Mosca, one of Tristano's most acclaimed students — has developed his art almost in private. A youthful prodigy who was playing by age four, the soft-spoken, self-questioning Lester has taught piano for decades in his hometown of Yonkers just beyond New York City's limits, and devotes himself to family life. But with children now grown, at age 52 he's felt the yen to gig, and finds the public stage surprisingly rewarding.
"When I was in my 20s, the heavy action was towards Bill Evans, Miles Davis and John Coltrane," says Lester, whose albums Captivatin' Rhythm and At Liberty are both on the small but sturdy Connecticut-based Zinnia label. "The people with whom I was hanging, students of Tristano's or Sal's, got together for sessions, but nobody had gigs. And I wasn't the kind of person who was going to be out at clubs all night. I met my wife when I was 23, we got married two years later and had a kid three years later. I couldn't see having to earn a living performing jazz. It was just so sketchy.
"I didn't take myself terribly seriously then, either," he says ruefully. "I thought of myself as struggling to learn how to play." To support his family, he worked part-time in his father's tire store and eventually attracted private piano students. "It wasn't lucrative, or glamorous," Lester concedes of his career choice, "but a little more secure." He didn't pursue gigs, but lucked into a few — most notably a concert at the Heinekin fest in Amsterdam in 1984, and subsequent Dutch tours in '85 and '88. "I would have pursued touring more," he claims, "but each time I lost money, which makes it a tough thing to pursue." Today Lester has some 40 students, and teaches a course on American popular song at Lehman College.
It wasn't that Lester wasn't against Bill Evans, Miles and Coltrane (or Herbie Hancock, McCoy Tyner, Chick Corea, and Keith Jarrett) during his formative years, but rather that he found modal improvisation empty and preferred Bud Powell, Art Tatum, Charlie Parker, Charlie Christian, Roy Eldridge and especially Louis Armstrong, enthusiasms shared by Mosca, who he regards as "much more than just my teacher."
"Sal's first assignment to me at age 16 was to buy 'Lester Leaps In' by Count Basie from '36," the pianist explains. "I spent a year of studies singing Lester Young's solos at slow speed, then fast, then learning to play them, left hand and right hand, then figuring out left hand accompaniments." At 17, he had an epiphany listening to Lester Young's 'Lady Be Good' solo from '36 — "That was really my life decision, right there," he maintains.
At age 18 Lester won entry to the prestigious Manhattan School of Music and heard Tristano perform at the Half Note. There hadn't been much music in his parents' home — "they danced to Benny Goodman, though" — but the die was already cast. He gave up classical studies (though not classical listening — he's deep into Bach, Beethoven, Chopin, and Bartok's string quartets) and turned to jazz.
"The swing of Benny Goodman is still important to me; when I'm warmed up and letting loose, I feel as though the whole piano is a big band," Lester says. "Tatum's a big influence and inspiration, too, because he played all the standards and got such an innocent, jolly, sweet and gentle sound from the instrument. I also love James P. Johnson's 'Carolina Shout,' Fats Waller's 'Valentine Stomp,' Teddy Wilson, and Billie Holiday's Columbia records from the mid and early '30s.
"The great songwriters like Kern, Gershwin, Rodgers and Hart, Cole Porter, Irving Berlin, Mercer and Arlen — I grew up watching people like Nat 'King' Cole, Perry Como and Frank Sinatra sing their songs on TV before the Beatles, before rock. In my early teens I was playing all the standards on local club dates, ethnic weddings and dances. When I started studying with Sal, I heard Lennie and Warne Marsh playing those standards, too, so I had a comfortable entrance to serious music. And as I started to develop musically, each song became very personal to me." Lester is remarkably capapable of refashioning ultra-familiar repertoire into music strikingly his own.
On At Liberty, a trio recording live from a 1995 concert, he reconstrues "All the Things You Are," "Back Home in Indiana," "Out of Nowhere" into thoroughly modern and emotionally affective music that's subtle, smart and swinging. Impressively unselfconscious — perhaps because he's so absorbed and focused in his concentration, he delves into contrary motion, passing dissonances, melodic tangents and casual asides that are far from retro.
"Lots of people are surprised when I tell them where my tunes come from," Lester says. "I've either reharmonized or inverted the chords, reworked them so that they aren't, I hope, just the original tunes, but sound like expressions of Billy Lester. I sit at the piano, play the standards, and new thematic material comes to me. I work on that, and afterwards the harmonies really feel like mine."
Why, then, he put public performance on the back burner? And why is he coming out now? "I spent 20 years raising my kids, maintaining my marriage, looking inside myself and not caring where it was taking me. If you hear anything in my music, it's all of that. Now, I've had a wonderful life–I love my family, was so lucky I met Sal and the people I play with, have a roof, a car, a piano and can keep growing. Everything I ever wanted, and two recordings, to boot!" hoots Lester. "Icing on the cake!
"But about five years ago I realized my life would end someday and that I wanted my children to know what I did." Lester's son plays jazz, one daughter has graduated from Vassar, and his other, 15, attends New York's elite American Ballet School. "Between my mortality and my ego, a piece of me needed a little recognition," Lester says. "I feel the need to tell people how much I love certain things — not that they have to feel as I do, but that want them to know how I feel." Lester lauds Zinnia for allowing him complete artistic control; At Liberty is his trio with bassist Sean Smith and drummer Skip Scott, recorded live at the garden and arts center Wave Hill in upper Manhattan, and Captivatin' Rhythm includes six solo tracks along with six played by two different trios. So when might this new but seasoned artist visit your neighborhood venue?
"Oh, I've been contacting agents, reviewers, performing arts centers, and the CDs have been played on WKCR [Columbia University's FM station]. I get on the phones every day, try to let people know who I am. I'm grateful all the responses have been positive — it leads me to believe that if I pursue it, something might jell.
"I'd love to be out there more, to continue to record. I have a lot of new compositions, and feel like I'm always growing. It still feels like I'm at the bottom of the mountain, with my sights on some peak," says Billy Lester, his soft voice brightening, "which is good."
-Written by Howard Mandel in 1998, President of the Jazz Journalist Association