Master Class featuring Dr. Ceylon Mitchell and Dr. Elizabeth G. Hill at Third Street Music School Settlement
Saturday September 23, 1:15 pm

-

2:15 pm

Free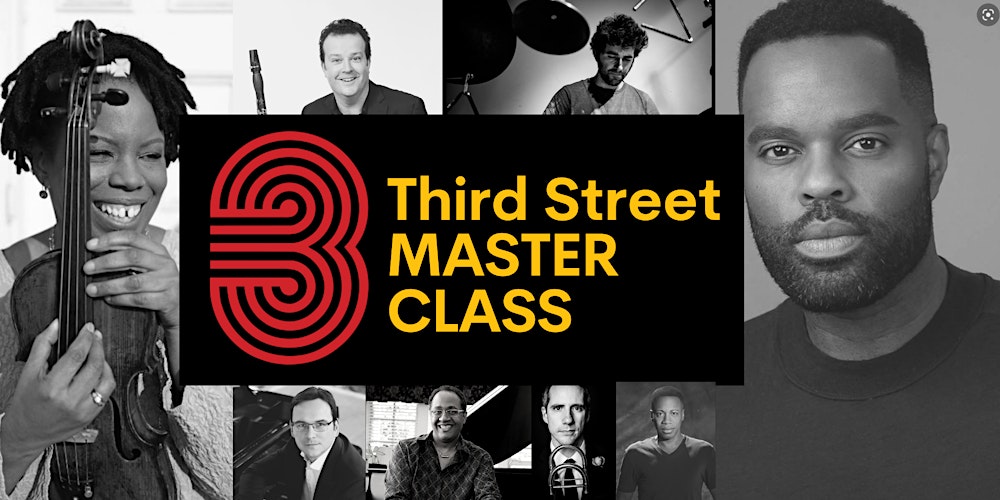 A master class is a special opportunity for students and guests to watch and learn from a guest teacher and expert in their area. Guests work with students as a group or one at a time in front of an audience. The guest can engage with students and audiences in a variety of ways, often providing feedback on how to improve their technique, expression, and interpretation.
Guests may also share stories about their experiences such as their career, learning a piece, working with a composer, demonstrating how to play certain passages, and point out common issues and ways to improve.
All spectators and students can benefit from observing a master class and learning master's teaching and listening to the different versions of the piece.
Master Classes are always free and open to the public to observe.
The Third Street Piano Department Presents – Black and Latinx Voices in Classical Music featuring Dr. Ceylon Mitchell and Dr. Elizabeth G. Hill.
ABOUT
Dr. Mitchell – Dr. Ceylon Mitchell II is a flutist, educator, and entrepreneur on a mission to celebrate Black and brown voices in classical music. He earned a Doctor of Musical Arts degree from the University of Maryland School of Music, under the tutelage of Dr. Sarah Frisof. He has performed in venues such as Boston's Symphony Hall, the John F. Kennedy Center for the Performing Arts with Robert Glasper, and the Music Center at Strathmore as an Artist in Residence. An avid chamber musician, Dr. Mitchell leads his own music collective, Raíces Negras, celebrating Black and Latine voices with contemporary classical and jazz music. As a music educator, Dr. Mitchell is the Potomac Valley Youth Orchestra flute choir director and a flute faculty member with Levine Music, the Washington D.C. region's preeminent center for music education. Originally from Anchorage, Alaska, he resides in Baltimore, MD with his wife and two sons.
Dr. Hill – A recognized leader in chamber music and contemporary music advocacy, pianist Elizabeth G. Hill has performed across the US and Europe in service of her life's work: joining cultures together through music. Elizabeth is a co-founder of the chamber ensemble Meraki, dedicated to awakening cultural compassion through music. She is also pianist for Balance Campaign, a chamber group whose focus lies exclusively on commissioning and performing works by underrepresented composers. She currently serves as the Collaborative Pianist for the National Philharmonic Chorale and Chamber Series. Also an active pedagogue Elizabeth is a private piano teacher in the Washington, DC area, and is a member of the Collaborative Piano Faculty at the Heifetz International Music Institute. Originally raised in Anchorage, Alaska, Elizabeth holds degrees from Mary Baldwin College (B.A.), James Madison University (M.M.), and The Catholic University of America (D.M.A. with a specialization in Chamber Music).