Lockdown & Loss: Music of Neil Rolnick at Arete Venue and Gallery
Monday November 21, 2022, 7:00 pm

-

7:45 pm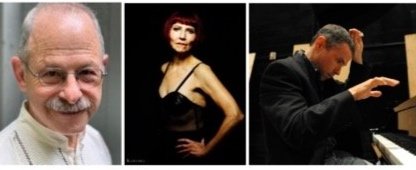 Composer Neil Rolnick celebrates the release of his newest CD/digital release, Lockdown Fantasies, along with his recent 75th birthday! He's joined by spectacular and adventurous pianists Geoffrey Burleson and Kathleen Supové in two large scale pieces for piano and computer.
Kathleen will perform Journey's End, a meditation on the end of life, and a reflection of Neil's late wife's courageous fight against cancer, and her strength, grace, and ultimate acceptance her own mortality.
Geoffrey will perform Lockdown Fantasies, a 45 minute suite of 5 pieces which explore not just the trauma of the first year or so of Covid, but also the wide ranging emotional rollercoaster ride of living through the pandemic while proceeding with the complexities of every day life. From quiet chorales to chaotic digital pile-ups to funky grooves and contrapuntal romps, the music attests to the fact that life has continued in its glorious variety, despite the lockdown and ongoing pandemic.