Jazz Vespers: Mara Rosenbloom and Flyways at Saint Peter's Church
Sunday March 26, 5:00 pm

-

6:00 pm

Free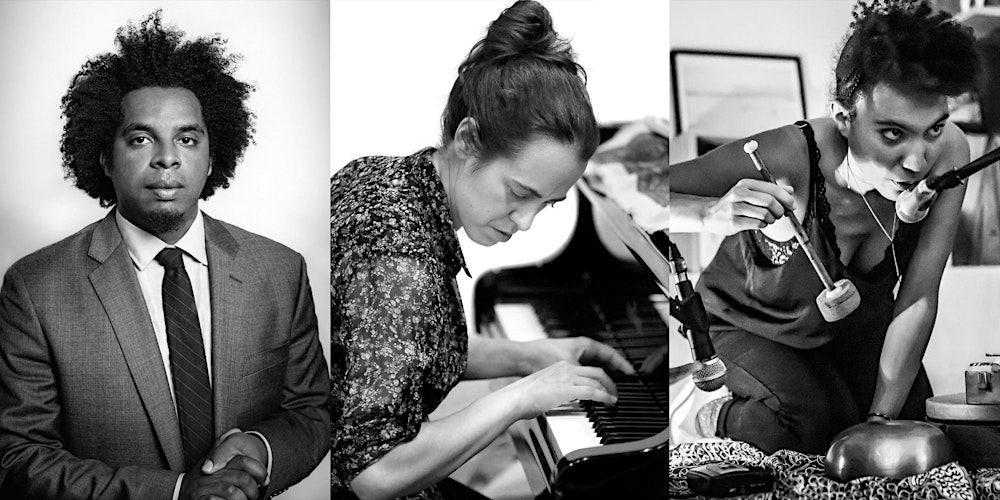 NYC's unique jazz prayer service, Sundays at 5 since 1965. All are welcome. Free to attend!
ABOUT MARA ROSENBLOOM AND FLYWAYS
Pianist, composer, and bandleader Mara Rosenbloom has been called "a whole hearted poet of the piano," – she is a builder & a synthesist; a fiercely lyrical composer & improviser (All About Jazz).
The New York Times has praised her penchant for "full-bore group improvising," while The Chicago Reader has written that her ensemble "achieves an elusive chemistry and degree of spontaneous interaction that transcends mental boundaries." With an interest in building community by encouraging honest expression and interactive dialogue through music – human connection has been a focus of Rosenbloom's work throughout the past decade, and as a result, powerful group interaction has become a hallmark of Rosenbloom's sound.
Rosenbloom leads multiple ensembles, but this Sunday will feature Flyways – a trio which brings together visionary artist Anaïs Maviel (voice and surdo drum) and acclaimed bassist Rashaan Carter.
ABOUT ANAÏS MAVIEL (voice and surdo drum)
Maviel describes her work as focusing on "the function of art to address relation…to lay common grounds for Utopian futures"; she is an awardee of the 2019 Van Lier Fellowship, 2020 American Composers Forum Create, 2021-2022 Jerome Hill Artist Fellowship and 2022 NYFA Artists Fellowship.
ABOUT RASHAAN CARTER (bass)
Rashaan Carter is a highly in demand bassist throughout the New York jazz scene, and his work can be heard across many recordings internationally; his performance credits include Benny Golson, Curtis Fuller, Louis Hayes, Wallace Roney, Marc Cary, Cindy Blackman, and many others.
To date, the ensemble's first release, Murmuration (Fresh Sound/New Talent 2019) received shout outs from The New York Times, and was noted for it's "enormous tenderness," in Downbeat Magazine. Flyways has been praised for their "extraordinary level of communal listening and intuitive response" John Chacona, Let's Call This, and heralded as a "RÉVÉLATION!" by Noadya Arnoux, Jazz Magazine, France.