Makoto Nakura, Marimba and Barbara Podgurski, Piano at Church in the Gardens
Saturday April 15, 7:30 pm

-

9:00 pm

$10 – $20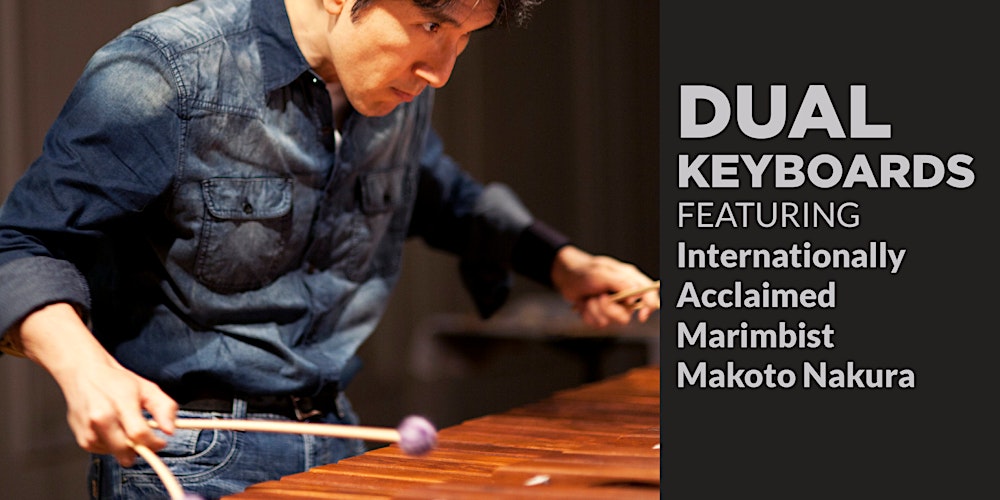 Dual Keyboards – Featuring Internationally Acclaimed Marimbist Makoto Nakura – Saturday, April 15, 2023 at 7:30 pm
Forest Hills resident and international superstar of the marimba, Makoto Nakura, joins pianist Barbara Podgurski for an evening of commissioned works for the duo including new music by David Conte and Philip Lasser along with transcriptions of beloved classical works.Dual Keyboards is part of Musica Reginae's Community Concerts Series for 2022 – 2023. More info on the rest of the season may be found by visiting musicareginae.org. Advance ticket purchase is recommended but tickets will be available at the door starting one hour prior to performance. Cash and credit card accepted at the door.
Artists:
Makoto Nakura, marimba
Barbara Podgurski, piano
About Musica Reginae Productions:
Founded in 2000, Musica Reginae Productions (MRP) brings innovative programming and world-renowned artists to concert spaces in Queens, the most ethnically diverse county in the world. MRP's mission is to be "Your natural choice for fine music in Queens."
MRP produces affordable, informative, and family friendly concerts featuring music that draws its inspiration from the classical, chamber, opera, jazz and world music literature. Our concerts provide a venue for talented and exciting young and established artists and we have become increasingly devoted to presenting new music by emerging composers, particularly those who have an affiliation with NYC and with our home borough of Queens. MRP fulfills its educational outreach mission with its Community Concerts for Kids, a free interactive, educational series for children and families ages 4 and up, led by teaching artists Beata Moon and MRP Artistic Director Barbara Podgurski. In addition, our artists perform at several public events every year including the 9/11 ceremonies in lower Manhattan and have also performed for Pope Francis during his Papal Visit of 2015. MRP is able to present top-notch performances each season because of the support it receives from individual and corporate sponsors in addition to partial funding from the Department of Cultural Affairs, the New York State Council on the Arts and NYC & Co.