Evensong, Burial of the Alleluia, Cabaret & Pancake Supper at Saint John's In the Village
Tuesday February 25, 6:15 pm

-

9:00 pm

$10 – $15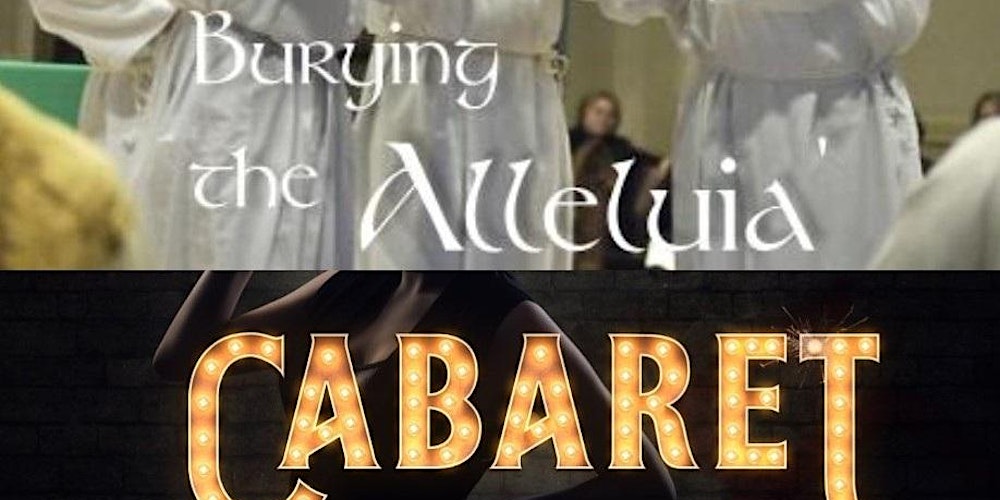 Evensong (sung to Gregorian chant), Burial of Alleluia, Shrove Tuesday Cabaret & Pancake Supper
Shrove Tuesday, the day before Ash Wednesday, is also known as Mardi Gras ('fat Tuesday') and Carnivale ('farewell to meat') as it is the last day before the strictures of Lenten begin. It is also the last time the world ALLELUIA (a Hebrew word meaning, roughly, praise the Lord) is used liturgically before Easter.
At 6.15pm Evensong, to which those of all faiths and of none are welcome, is sung in church to the timeless music of plainsong and alleluiatic hymnody. Following Evensong we process to St Benedict's Courtyard to bury the ALLELUIA (a brass-lettered board bearing the Hebrew word) with solemnity and chant. Then in Revelation Gallery our Shrove Tuesday Cabaret & Pancake Supper includes freshly cooked crêpes with both savoury and sweet fillings, soft drinks and wine and punch, and song, instrumental music, and magic from a line-up of professional artists.
The Cabaret takes place in the context of the art-work of Anatoliy Fatakhov, whose vivid post-cubist paintings of musicians and artists give a 20s feel to the gallery for the evening.
Emma Lavandier, chanteuse
Francisco Miranda, piano
Peter DePaula, magician
Midtown Quartet, barbershop ensemble
John Urban, piano
Ben Stowers, saxophone
NB: Wednesday 26 February is ASH WEDNESDAY
6.30pm Choral Eucharist with Imposition of Ashes
Music: Gregorio Allegri – Miserere Mei Deus