Audrey Vardanega and Gus Reed: Camera Music, at the New School
Thursday February 28, 2019, 8:00 pm

-

9:00 pm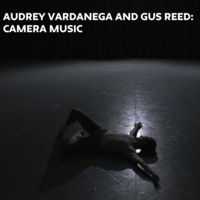 Camera Music, a full-length transdisciplinary performance pairing live piano, viola, and cello music with original, precisely edited and choreographed projections of dance-film, is a re-imagining of the classical recital that aims to focus, inform and challenge the audience's experience of music across multiple sensory channels. The conventional recital can sometimes feel like a sensory deprivation chamber, curated entirely for the perception of sound and neglecting the visual and physical realities of the concert-goer's experience. However, my project, a partnership with filmmaker Gus Reed, who creates the video component based on our musical program over the course of several months in close collaboration with dancers, celebrates the power of truly interdisciplinary work.
Join on February 28, 2019 in Mannes' Stiefel Hall for a program of Bach, Schubert and Kurtag performed by violist Gonzalo Martin Rodriguez, cellist James Kim and pianist Audrey Vardanega with dance film by Gus Reed, featuring choreography and dance by Kayla Farrish, Jodi Melnick, Maggie Segale, and Devin Alberda.
Audrey Vardanega is a recipient of the New School Student Research Award.