Ashlee Mack Performs James Romig's Still, at The New School
Monday December 2, 2019, 8:30 pm

-

9:30 pm

$20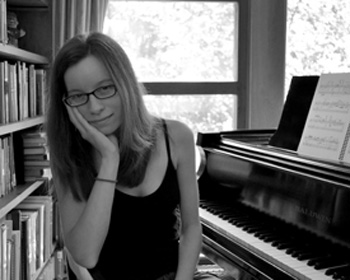 Finalist for the 2019 Pulitzer Prize, STILL is a 60-minute work in one movement inspired by the paintings of Clyfford Still!
James Romig composes music in response to an increasingly fragmented and accelerated world, creating highly self-referential works that evolve isomorphically and reveal themselves gradually. Endeavoring to reflect the intricacies of the natural world, his compositional paradigms exert influence on both small-scale iteration and large-scale design, obscuring boundaries between form and content.
Ashlee Mack has given recitals in Germany, Italy, and across the United States. Specializing in contemporary music, she has premiered works by many notable composers including, Christian Carey, Matthew Heap, David Maki, Robert Morris, Lawrence Moss, Paul Paccione, Bruce Quaglia, James Romig, Edward Taylor, and David Vayo. Mack is Director of Piano Studies at Knox College in Galesburg, Illinois.
The Stone at The New School serves as an artist-centric home and community for experimental and avant-garde artists, where they can perform what they want without any interference. With concerts every Tuesday through Saturday evening, The Stone at The New School continues the tradition of the landmark non-profit performance space founded in 2005 by Artistic Director John Zorn, within a greatly improved space.
Presented by the Mannes School of Music at the College of Performing Arts